Cameo in "Playing Favorites"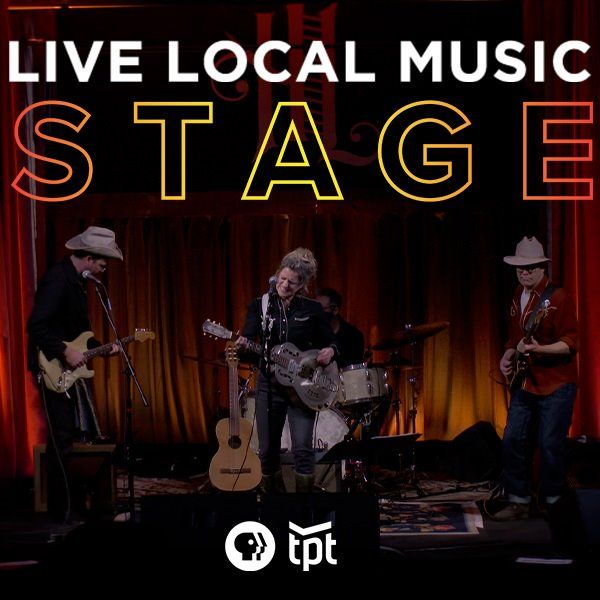 Hennepin County Library is excited to announce that Molly Maher's  "Follow " has been selected to be part of the MNspin music collection! We're so glad to be able to showcase your music to new audiences.
Minnesota music queen Molly Maher pivots, finding new outlets and a new album
"Follow"        Molly Maher     6/12/20 
Produced by Molly Maher & Erik Koskinen 
Engineered and Mixed by Erik Koskinen at Real Phonic Studios 
Mastered by Tom Garneau at AudioActive 
2020 Real Phonic Records 
Album Artwork: Dan Miggler at Noiseland 
Photos by: ILIA PHOTO + CINEMA 
Record Release Show Rescheduled  : Wed June 17 at Hook and Ladder Theater 
w/ Todd Clouser & Brothers Bates & DJ Father Time in the lounge 
Doors 7:00 Music 7:30 
What do you follow? How did you find yourself here?  You can follow signs, leads/ers the sun, idols, guts, angels, heart, paths. I followed melodies and made this. It found you. 
"Molly Maher has done it. She combines simplicity and heartfelt melody and creates something that is equally haunting and hypnotic. I can't stop listening. Bravo! "   Louie Perez of Los Lobos 
 "Follow.... is embodied, threadbare, bold and refined. I find it as full of breath as any other living creature I have encountered out in the world. Its aliveness is a gift. To have music woven of so many threads, channeled onto the ferociously forked road that culture has found itself, provides some mist, some dust, to fragment the sun into magic, helping to reveal new paths through the tumult. Most importantly paths followed in imagination.-- " BEN WEAVER is a songwriter, poet, bicycle advocate
   "Follow" was years in the making, fearful for moving at glacial pace JT Bates reminded her that "Dude, glaciers are unstoppable".  Players on "Follow" include Erik Koskinen, Todd Clouser, Noah Levy, JT Bates, Chris Bates, James Anton, Gabriela Sweet, Josh Gravelin, Paul Bergen,  James Tyler O'Neill, Anastasia Ellis, Krissy Bergmark , and Iraida Noriega.
"Here is the video premiere of 'Run Run Run', the latest single from Molly Maher.  It's from Maher's new album, 'Follow', her first for many years.  Having taken her time, Maher has written a set of songs that feel fresh but familiar.  Her music is influenced by Americana roots and traditions and there's a combination of styles: relaxed rhythms complement a catchy melody.  Look out for the album, which is scheduled for release on 12th June.  In the meantime, enjoy Maher's soulful vocal and fine songcraft here."  Americana UK 
 
Publicity: Krista Vilinskis - Tinderbox Music krista@tinderboxmusic.com